Do you wish the data across your pharma serialization lines was more accessible?
As someone who has worked in enterprise software for a long time, the "disconnected" nature of packaging line data is pretty incredible. Using Systech as an example, we may see network connectivity from enterprise systems to Level 3 Guardian, but rarely visibility to Level 2 Advisor and Level 1 Sentri.
Essentially, each line is its own island. We need to change that!
This post is written purposely for our UniSeries® customers, those working with Guardian, Advisor and Sentri. Those of you who have been running your packaging, vision and serialization line with Systech software for some time.
Many of these customers came on board to implement serialization in pharmaceuticals, in response to various global regulatory mandates over the past several years. Now that these lines are operational, serializing and enabling product distribution you're looking for new ways to maximize your investment.
We have great news for you! We've finally released a product that connects your line data—getting it off the island and back to shore with the rest of your systems and environments.
Systech Insight™ is the next evolution in the Systech Brand Protection Suite. Insight gives you a full range of actionable knowledge in real time so you can maximize operational excellence. Systech Insight collects and stores critical data with minimal effort for you to access when you need it, how you need it—for smoother operations on the packaging line. It is also a cloud-based environment managed by Systech, so it is incredibly easy to implement and maintain.
Building value through visibility.
Is your line management and status done through spreadsheet files or sticky-notes on a wall? We have numerous examples (and pictures!) of the ad hoc ways our customers deal with multiple line environments. With Insight all your lines and devices are easily consolidated and visible in one management view:
Getting information quickly matters.
As your lots and jobs are run, what mechanism do you have to know the status of completion? What if you had an Enterprise Notifications dashboard where you have visibility to every action on every Systech line? What if these notifications could be sent to operators via text? Speed matters in handling issues, immediate notifications are essential when problems occur.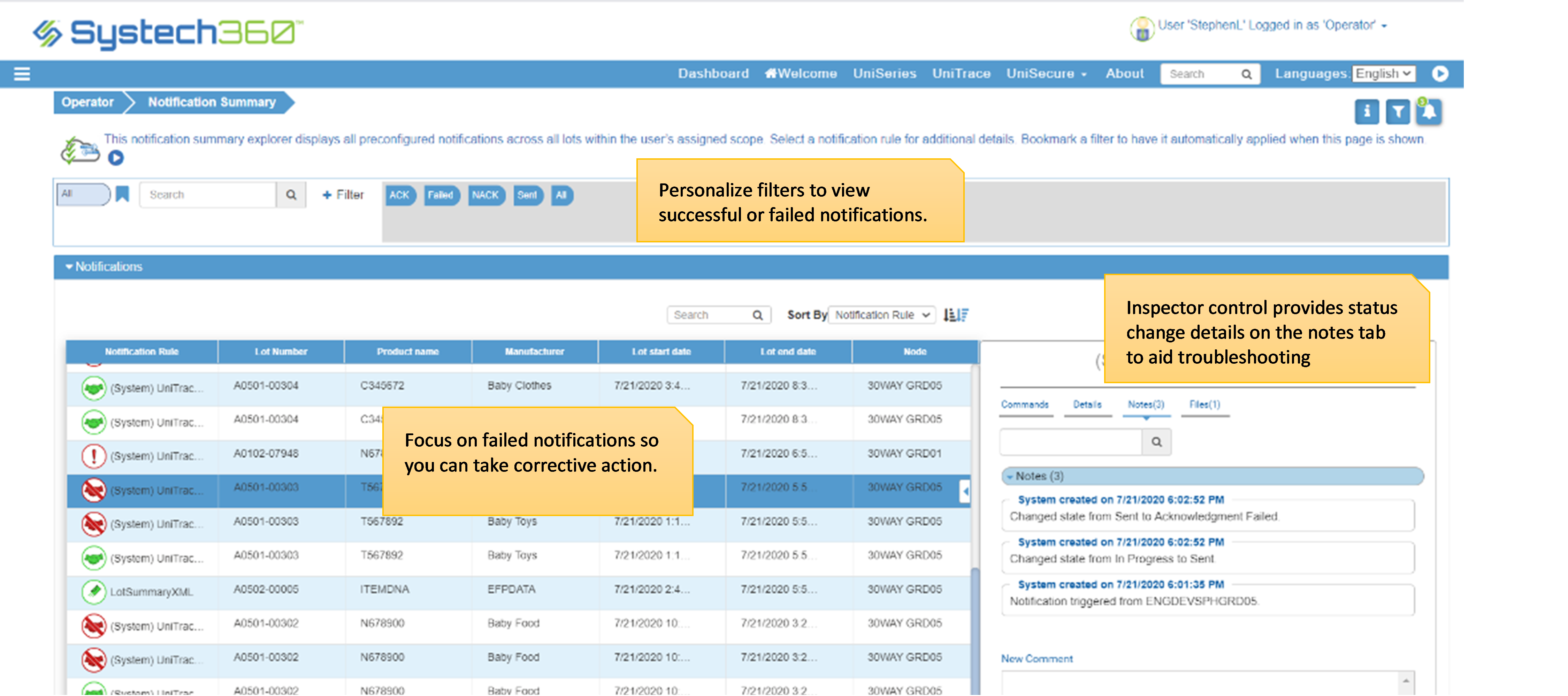 Knowledge is power in operations.
Do you have drill-down visibility to PPM throughput on lines? Think of the performance normalization you could deliver with this type of cross-lot data. The following are examples of Insight's drill-down, point and click capability to give to information exactly how you want and need it.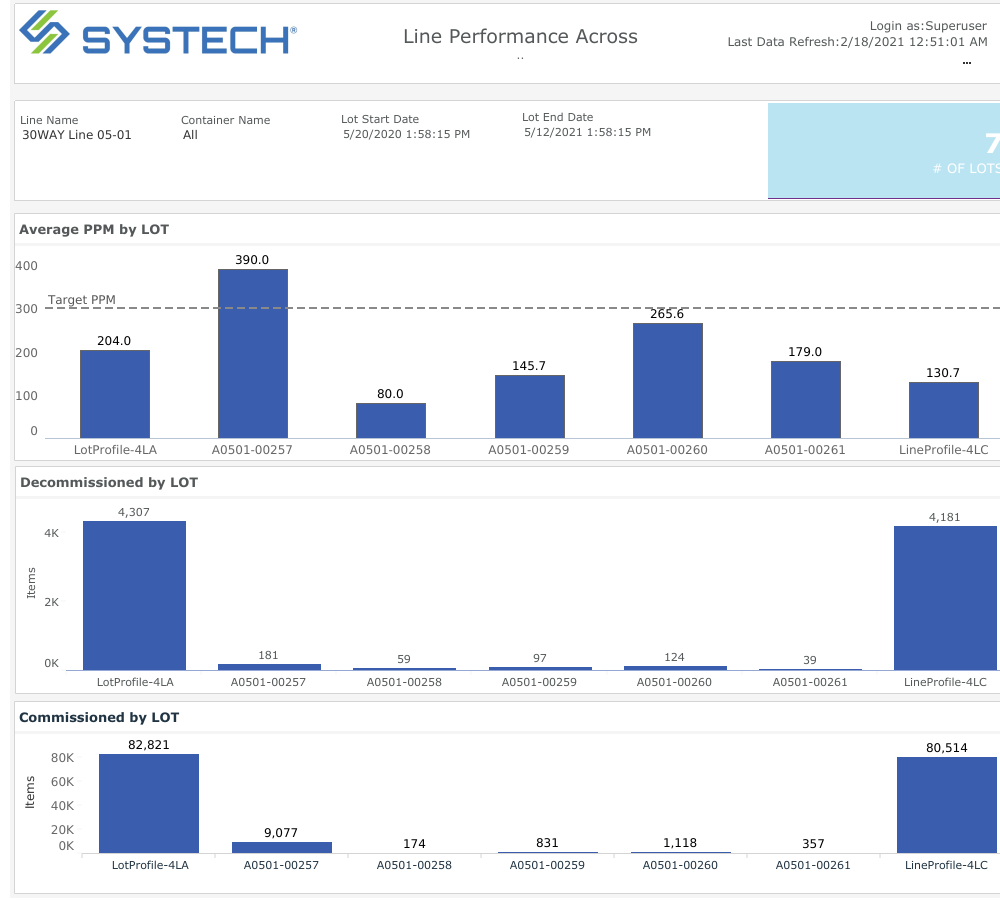 Having the ability to look in one dashboard for all of your lines and their production data gives actionable insight never possible with non-connected and consolidated cross-line data.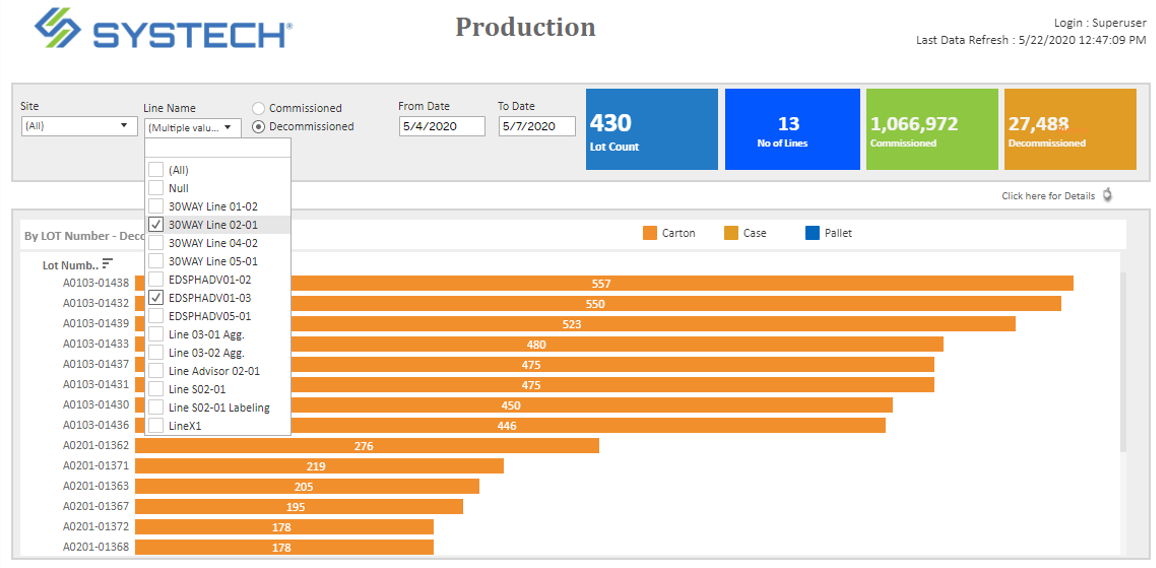 A vault for your key files.
There are numerous files associated with setting up and operating Systech lines. Insight delivers a place to save and organize Systech archives, project documents, printer templates, PLC programs, device configurations or any type of files in a single secure location. You can also tag files with change control numbers or user-defined labels for faster searching.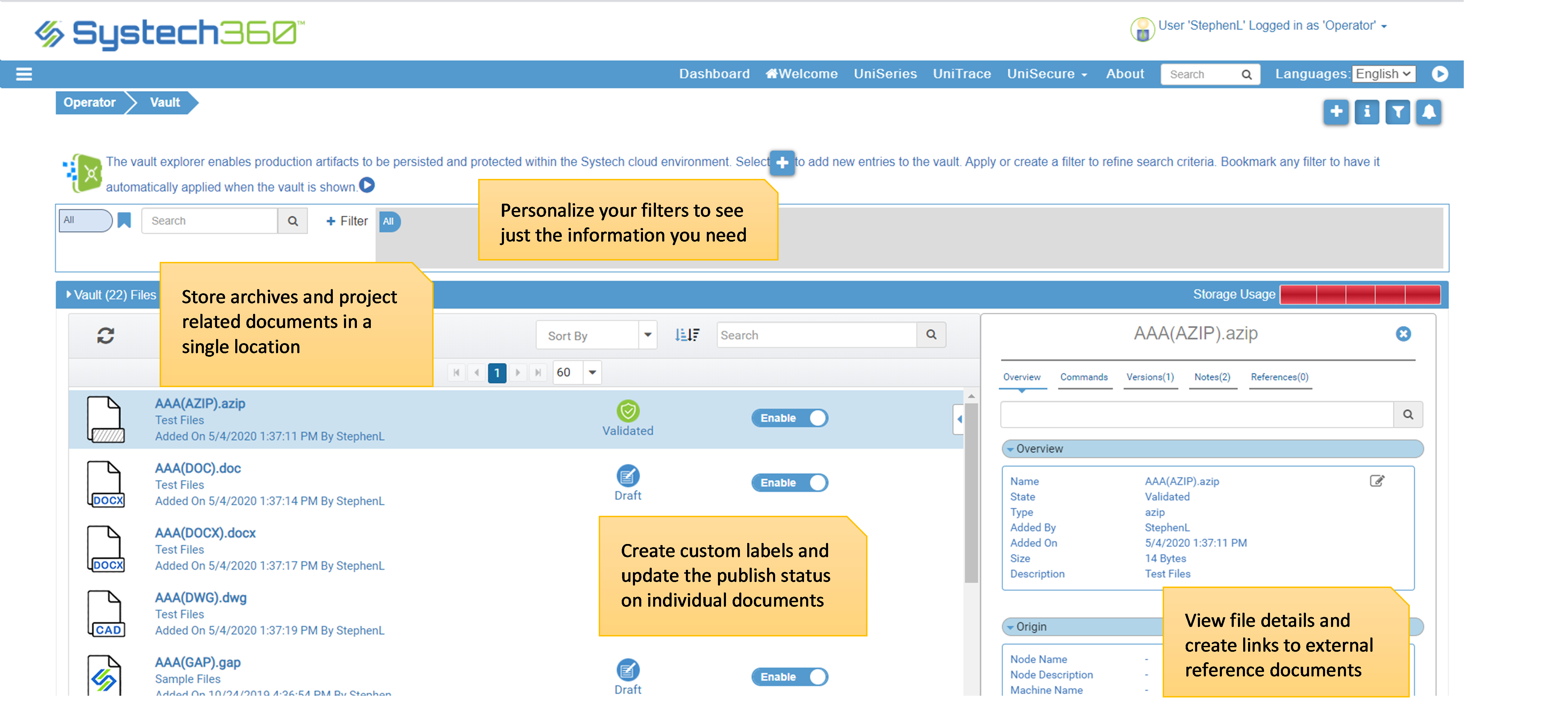 Data at your fingertips...

As mentioned, Systech Insight is able to capture and centralize data about all your lines and sites. This can create the opportunity for all kinds of actionable reporting about line operations across your manufacturing and packaging facilities.
If we are talking about serialized products connected to Level 4 track-and-trace platforms (like Systech's UniTrace®), then the reporting opportunities are even more exciting. Systech Insight provides pre-configured reports and/or the ability to develop custom reports on your own.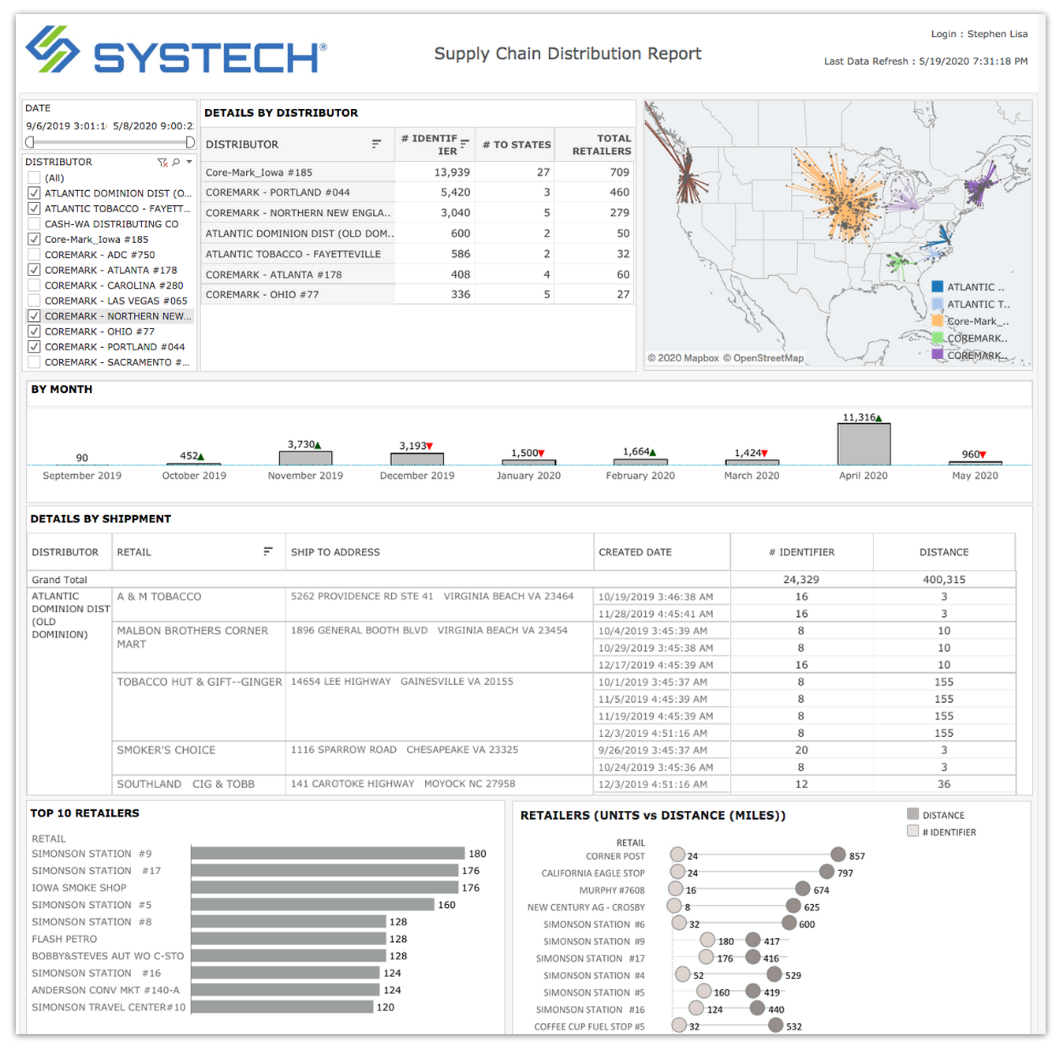 You asked for it!
The bottom line is that you, our longstanding Systech customers, asked us for these capabilities. To get your lines and their data off their island and onto shore for actual use and value.
This blog only scratched the surface of all the capabilities and benefits Insight will deliver for you. We encourage you to reach out and learn more.