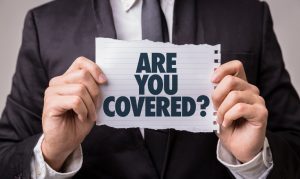 Last week, we went through the first 3 actionable items to get your serialization strategy started. This week we are following up with the last three.
Select the Right Equipment - Carefully select equipment and serialisation vendors. Knowing the regulations and the product set with specific requirements, vendor selection can be more targeted and overall scope of the project for both parties will be better aligned. The concept of serialized pharmaceuticals has been around since 2005. Systech, for example, has been implementing serialized lines since the introduction of the concept. Experienced vendors have retrofitted existing lines as well as implemented serialisation on new pieces of packaging equipment. Experienced vendors have the knowledge to adapt to whatever line requirement is encountered. Look for vendors with pre-defined serialisation workflows that can help accelerate requirements gathering and speed deployment.


Build the Right Plan. In many of our initial discussions with prospective customers, the importance of planning and project management can be overlooked and many of these projects are not viewed as an IT project. However, the complexity for these projects should not be underestimated and make no mistake, Serialisation projects are much more than a line level IT project. Typical Serialisation projects include software installation & configuration, integration with packaging equipment, 3rd party printers, scanners, and ERP or other Enterprise Systems. The good news is that companies like Systech have delivered over 2000 implementations and we are here to lead you through the process. Serialisation projects are like many other large-scale projects. Success is accomplished through:



Proper Project Team resources – Serialisation provider, sites, Corporate Serialisation resources, IT teams, 3rd party resources, etc. Consider whether a System Integrator is needed.


Realistic Timelines – most projects timelines are dictated by two significant variables – lead times of the OEM's and production shutdown windows at the Line level. While these variables are important, it is also common for data collection to be on the critical path.


Data Collection –to properly configure and test your solution, you first need to pull together various data elements such as products, physical dimensions, dimensions related to print type, artwork and surface material, product samples, etc.


Define your Governance and Communication plans – with project team, vendors, stakeholders, IT, etc.


Have a Validation Master Plan – a system is only good if an exhaustive, documented test script is present, objectively proving that the system performs all the functions as expected. This is another area where an experienced System Integrator may add value.



Extensive Training – not only is this needed to properly execute a validation plan, but your operators need to understand the system beyond basic navigation. Plan for this and prepare them in advance of going live.
Comprehensive Support/Maintenance Plan. It's not just putting the solution in – but building a solution that is supportable. With a system lifespan north of 10 years, a well-oiled support system is the only way to reduce downtime. Key components of a Support/Maintenance plan include:



Creation of the appropriate procedures and compliance with them

Service agreements with Equipment and Solution providers to maximize line uptime

Periodic training to ensure the best use of the equipment and avoid bad habits. This should include a program to create subject matter experts (SMEs).

A mechanism to Log issues and their solutions

Stocking of spare parts onsite

Backing up systems regularly
As you begin your serialisation journey, we hope that we provided a realistic perspective of the process. Don't make the mistake of focusing on the needs of the individual production or packaging lines. Start with the big picture to understand those requirements so that you select and implement a solution that meets your enterprise needs as well as your needs at the line level. Define your requirements, select your providers, build your plan and don't forget about your post production needs.
Learn more about serialization and the upcoming regulation for Europe's Falsified Medicines Directive and/or download the full serialisation strategy PDF.