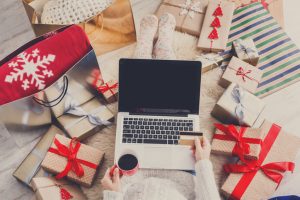 Millions of people waited in line for deals, braved the crowds at the mall and scoured the web for just the right sale globally. This was the kickoff to holiday shopping season, and retailers know how important a strong start is to their bottom line. Especially when twenty percent of annual retail sales occur during the holiday season, you can't take it lightly. With over $14 billion in sales, this holiday shopping weekend set records for online retailers. While shoppers are still recovering from the Black Friday/Cyber Monday insanity, businesses are capitalizing on this trend and some have extended savings into Tuesday.
However, one of the growing concerns for brand owners is the authenticity of their products as they hit the retail outlets and especially online markets. As counterfeiting continues to menace online shoppers, brand owners' efforts to leverage their brands power and reputation are being threatened as much as the revenue lost to fakes.
These brands have developed extensive brand trust and the last thing they need is that trust to be broken at the start the lucrative holiday shopping season. For most consumers over 35, they have an innate sense of trust in their favorite brands, having built a reputation with them over the year. But for the millennial shopping on their phones this season, authenticity matters. They don't trust ads. They want real, authentic products, and they want you to PROVE it. Once that happens, they will build a relationship, based on that trust that will turn into repeat purchases. But consumers are fickle and savvy, and it doesn't take much to lose that brand loyalty.
This season is also brand's largest opportunity to lure in first time customers, and in the cosmetics, skincare and nutraceuticals universe, that new customer has the potential to replace their whole make up bag with their brand if they win them. The brand promise can't fail, or be tainted by a fake. And unlike a fake Rolex, a counterfeit lotion or mascara can have serious health implications – forever severing the hard-fought trust brands have forged. Kao USA Inc. is battling this with their Jergens lotions. In a retail setting, there may be telling signs, but you can't see these online. The viral success and subsequent brand damage to Kyle Lip Kits might be the most recent victim the impact of fakes on a brand, but they won't be the last.
Anti-counterfeit solutions have taken steps to safeguard the brand, but for the millennials' who value "authentic" more than any other shopper in history, brands need more. They need to amplify the value of their brand authenticity. They need to provide trust and transparency to this mobile generation to leverage the powerhouse buying block that this generation is becoming. They need to guarantee that the L'Oreal lip gloss they're picking up for their sister's stocking ­- "because she's worth it"­- is real. And they must stand behind the assumption that the Urban Decay eye shadow they grabbed this season for their BFF doesn't contain cyanide.
To do this they can't just look at brand protection solutions, but instead look to do more. Systech's UniSecure solution does just that. With no additional complexity with tags, or technology, UniSecure can provide absolute certainty that the bottle purchased is real – as promised by the brand message.