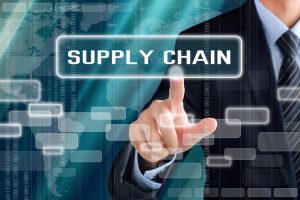 Pharmaceutical serialization has been around since 2005, with Systech being the first vendor to deliver a solution. The market has grown, and international standards are still varied and complex. Implementations and data constructs vary from vendor to vendor. These factors provide several challenges to businesses' supply chains.
Efforts are underway to help standardize.
On April 13, 2017, Automation World Senior Editor, Stephanie Neil wrote an article "Strengthening Supply Chain." This article has a lot of great information about the challenges and movements toward standardization, including:
The need to combat "bogus" products from entering the supply chain,
Expediting quicker recalls;
The upcoming serialization compliance requirement, DSCSA, that takes effect in November of this year;
GS1 and its role in moving items through the supply chain and to the consumer; and
Open-SCS—Our own Dirk Rodgers solidifies its purpose by saying, "Open-SCS is a way to standardize communications up and down the different layers of packaging execution systems within the four walls of an organization."
These initiatives are all trying to standardize parts of the serialization architecture, which in turn will strengthen the supply chain. We'd love to hear your take on the article and how you are handling your supply chain challenges.