UniSecure™ Leads the Charge to Protect Products Along the Supply Chain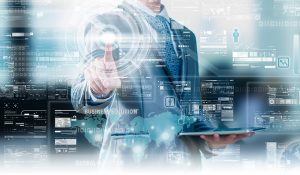 Whether due to outright theft, counterfeiting, or diversion of products, those individuals responsible for brand protection have to be on high alert. These issues are costing manufacturers of food, drugs, consumer products, and medical devices across the U.S. up to $30 billion annually, according to the FBI, as referenced in the article.
To combat this trend, Systech, well known for its serialization, traceability, and authentication solutions in the pharmaceutical industry, offers a suite of supply chain tracking technologies catered to 'brands at risk' in any industry. According to Jim Sinisgalli, Director of Product Management and Brand Protection at Systech, "We offer manufacturers a unique approach—one that does not require package redesign, printing calisthenics, or disruption to the existing packaging line in any way. In fact, our UniSecure solution requires no changes at all to product packaging. This way, counterfeiters don't know that you've done anything, because in fact, you have not—it's the Systech technology that has created the unique identifier."
The Secret Sauce
Systech derives a unique identification signature from any existing print mark or barcode. Using highly sophisticated machine vision technology, our UniSecure solution looks at microscopic variations that are random, unique, and cannot be intentionally recreated. These variations occur as a result of the humidity in the room or from the vibration of the machine, for example. The unique signature is essentially a fingerprint that is generated while the product is being packaged—right on the line. Systech's specialized cameras take a picture of the barcode, looking at the microscopic level, to see fluctuations that are beyond what the human eye can see, in order to create a unique identifier associated with the item. The image is then stored in the cloud for authorization, anywhere, anytime, by cross-referencing it against the original fingerprint.
---
About Jim Sinisgalli
As Director of Product Management and Brand Protection, Jim Sinisgalli leads Systech's anti-counterfeit and authentication business, developing and implementing the company's strategies to protect brands from counterfeit, diversion, and other illicit trade. Jim has over twenty years of experience as a visionary leader with most of his career spent protecting customers' most precious assets—from data to physical product.