By Avi Chaudhuri, PhD, Senior Global Partner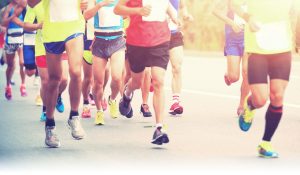 We are currently in the middle of a regulatory marathon—one created to meet the country-by-country guidelines for drug packaging throughout Europe, USA, and several other countries. At Systech, we care about this because the technology platform of choice to accomplish regulatory compliance has been our primary focus for more than twenty years. Systech has been the global leader in serialization-based product traceability ever since the US FDA proclaimed mass serialization as the antidote for counterfeit drugs back in 2004. Today, Systech supports the compliance requirements of all countries that have issued guidelines for the pharmaceutical industry where a serialized barcode is mandated or soon to be mandated for individual medicinal products. Click here for the most current regulatory requirements by country.
Despite the high expectation that serialization would positively impact the consumer product sector in similar ways as pharmaceuticals, it is simply a fact that very few brands have yet embraced mass serialization for brand protection, marketing, or loyalty programs.
My colleague, Jim Lee, Senior Vice President Product Management, and I have just completed a white paper covering five salient factors that largely account for the slow uptake of serialization among consumer product companies. At the same time, we made some amazing discoveries in determining how consumer product companies can take advantage of the core benefits of what serialization provides (a truly unique item identifier) and how these benefits can help support CPG companies in their larger goal of consumer engagement.
In my upcoming blogs, I will provide further details on our findings with regard to each of these reasons. Stay tuned.
About The Author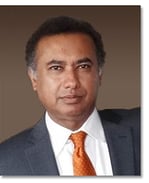 Avi Chaudhuri, PhD has over ten years of experience in the field of mass serialization and consumer engagement. He is a strong public advocate of the need to protect consumers by evangelizing the benefits of mass serialization.
Dr. Chaudhuri introduced the very concept of serialization to the Indian pharmaceutical industry ten years ago, and is now responsible for spearheading Systech's expansion in Asia and working with both pharmaceutical and consumer product companies to protect their customers, preserve their brand equity, and apply innovative new methodologies to help enable consumer engagement.