By Tarek Ismail, Training and Product Engineer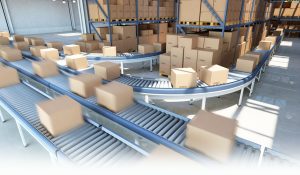 Over the past several years, there has been some debate at Systech about Vision and Serialization regarding which came first. Regardless of the order, we could never have advanced to become a leader in the serialization world without having first been a Machine Vision company. In other words, without good Vision technology, our Serialization capability would be somewhat lacking.
Serialization is basically placing a serial number on something. If that were all that was needed, we wouldn't require cameras; however, these serialized codes need to be inspected and logged with proper electronic records, which then typically feed into a track & trace infrastructure. The critical inspection piece will almost always need to use an automated Vision station before it gets checked against the database for further processing.
Our earlier-generation Vision solutions enabled our clients to perform inspections on their products to verify the quality and accuracy of their packaging, integrate with other systems to minimize setup time, and provide a simple user interface. All of this was designed to provide clients with intelligent information to improve their processes, maximize their efficiency, and give them the necessary tools to comply with regulations. From that viewpoint, Serialization for Systech can be seen as a highly valuable add-on to an already mature solution.
---
Systech has always stayed ahead of the curve by developing and enhancing its cutting-edge Vision software, and designing sophisticated hardware solutions to inspect these serialized codes for the vast array of market-specific applications.
---
We support many of our legacy customers with their day-to-day Vision applications—to verify they have the right components attached to the right parts that have the right color that get placed into the right package with the right data printed on these packages. For new and soon-to-become customers, we invite you to learn more. Systech is the global leader in Serialization and Authentication solutions with the most user-friendly vision inspection systems to rival any company on the globe.
About The Author
Tarek Ismail is a Training and Product Engineer at Systech International where he provides technical guidance, training, and deployment assistance to clients and channel partners. For the past twelve years, he has worked in a training capacity with Systech clients around the globe. He holds a degree in Computer and Automation Engineering.